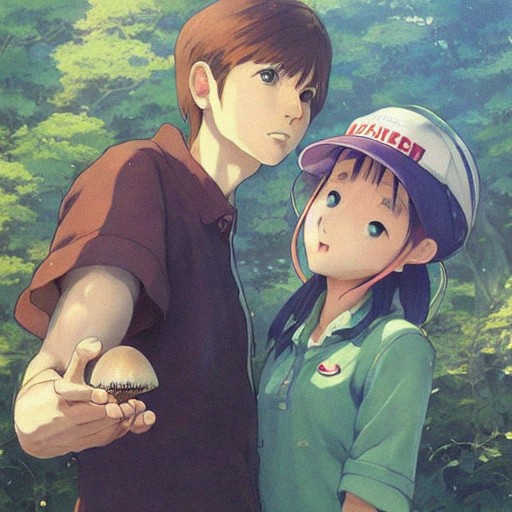 Brian's Path Episode Guide
Episode 1: "Rosebud Speech" -- In 1995, 15 year old Brian Nolastname hangs out with a gang of other teenagers, and a 20 year old high school student named Monkeyboy. Brian moved into an apartment with Monkeyboy. Brian is having dreams that are inspiring him to write stories about anime characters in a speculated near-future world. Behind Brian's back, the rest of the gang has a plot to do missions for a Russian guy named Boris, in order to secure space in a Y2K shelter. Brian likes a girl named Cara, who tells him he's a robot, but he doesn't believe her. Brian and Anton do a weird thing at a mall.
Episode 2: "Patriots" -- Anton plays gigs with his band The Sex Whistols. Monkeyboy and Gabe apparently blackmail a teacher for some purpose. Aspiring writer Brian isn't doing well in his English class. The gang steals computers for some sort of base. The gang enjoys playing computer games together, but new school rules limit them from doing that in the school. Brian has written some scripts.
Episode 3: "Anton Snaps" -- Brian finds out that the teachers at Cara's school permit students to play video games on school computers, while teachers at Brian's school currently don't allow it. Monkeyboy and Gabe are ordered to kill Cara, but they refuse to go through with it. A Police Officer named Trent arrests Monkeyboy, and a young woman named Cheryl (who has appeared in Brian's dreams), and Brian dies. Anton has a bit of a breakdown.
Episode 4: "Brian's Path" -- Brian wakes up, no longer dead, and realizes that he is a robot. Brian transforms into a giant fighter jet, and his friends sit in the big cockpit while they fly across the world. A Federal Agent visits Monkeyboy in prison, and tries to get information about Boris. The gang does a writing exercise.
Episode 5: "Alien Invasion" -- Monkeyboy undergoes a polygraph test. Alien ships appear in the sky, then they disappear; it turns out they were holograms. Monkeyboy gets out of prison. Anton's voice changes, and he's kicked out of the band where he was the vocalist.
Episode 6: "Animation" -- In 1996, Brian's friend Cap dies. The gang continues to have a less than positive relationship with the staff of their high school. In 1997, Anton has advanced to a Neurology program at the University. In 1998, Brian looks for answers to his questions in his dreams. In 1999, Brian is beginning a thing called Jupiter Animated Productions, and Anton is working at an e-publishing outfit. In 2000, Anton takes up stand-up comedy.
Episode 7: "I Thought Cap Was Dead" -- Cap is alive again, and Anton starred in a film called Invasion Force. Monkeyboy had an issue with nano-sized robots in his body. In 2001, Brian begins an animation production company in New York City, but this was just a dream, and Brian wants to make it a reality.
Episode 8: "Brian's Anime Idea" -- In 2001, 9/11 happens. Anton wrote a book that disproves religions. A "dreamwalker" named Tendo enters Brian's dreamworld and transcribes the scripts Brian wrote in those dreams, for a near-future sci-fi drama anime series called Banana Chan, so that Brian and Anton can start a company to produce that series.
Episode 9: "Breakdown" -- The gang works at Brian's production company, producing Brian's scripts for a series called Banana Chan, which features a Space Tourism plot-line that takes place in the 2010s. Meanwhile, back at the high school which the gang used to attend, Harry Potter books are being banned. When a religious symbol appears in the sky over the gang's home town of Shady Brook, a teenage girl named Tracy ascends into the sky, recieves a message from allegedly God, and comes back down to Earth to share that message with the world. Brian may have been dreaming everything.
Episode 10: "This Is Screwy" -- More messed-up stuff happens. In 2002, Brian pitches THIS series to an alien cat. In 2005, things are falling apart at Brian's production company ... until things seem to be going in a strange yet kinda good way.
Episode 11: "Alan's Psychedelic Breakfast" -- Alan Holman, the writer of this series, visits the characters as this story nears its end.
Episode 12: "The Final Fantasy" -- This experimental story reaches its conclusion.
---
Controversial Cacophany: A Political Blog
---